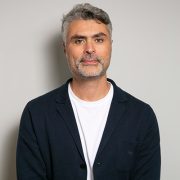 Founder & CEO of numan.com
Sokratis Papafloratos has backed some of Britain's best start-up tech businesses, and founded three of his own. He was one of the first investors in the award-winning Calm.com mindfulness app, as well as Secret Escapes, one of the world's leading members-only travel companies. Sokratis founded his first company back in 2006: the UK's earliest local reviews site, TrustedPlaces, which was then acquired by Yell Group.
In 2018, Sokratis founded Numan: a digital health platform focused on men. Numan focuses on issues that men will often leave untreated, and brings together diagnostics, medication and online consultations with doctors and pharmacists. Numan uses technology to put customers in the driver's seat when it comes to taking control of their health. The company is headquartered in London, UK; has raised $75M in funding, treated 250,000 patients, and is one of the leaders in digital health in Europe.